Administrative Management
Comprehensive advice to companies and individuals.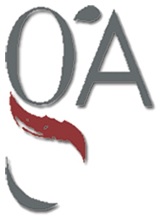 Our professional office has been developing its activity since its foundation in 1990, first as an insurance brokerage and since 2006 as an administrative management agency, constantly growing and renewing, which allows us to offer you all the trust, seriousness and professionalism that our clients require. The activity of our firm includes the advice of companies, and also the following services.
We are experts in Traffic Service: Vehicle Transfers, Driving license change into Spanish, Driving license renewal, Car write-off, Change of plates, Change of address on the circulation permits and driving license, Circulation permits / Driving license duplicates, Report on vehicles, Customs Duty
Nautical
Tourism
Fishing, Hunting and Gun licenses
Council matters
Proceedings and Certificates in: Civil registry, trade registry, Movable Assets registry, Land registry, Agriculture department, Cadastre, Military authorization
Tax: Resident and Non-Resident income tax, Income Tax Return, Fiscal Representation, Council Property Tax, Council Car Tax, Fiscal Residency Certificate (European Residency does not imply Fiscal Residency), Inheritance Tax
Circulation permits / Driving license duplicates
Foreigner Affairs: NIE, Residency, Nationality
Will, Inheritance, Purchase and Sale proceedings
In general we carry out any type of administrative management, contact us without obligation, we can help you.